STRONG. POWERFUL. ACCOMPLISHED.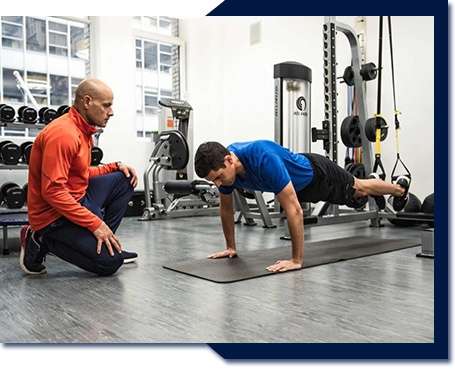 Our form of training and conditioning is comprehensive, integrated, holistic—and effective. By looking at the "whole person" we can employ the best modalities, programs and treatments each client needs to reach their fitness, strength and wellness goals, in the quickest manner possible.
Many of our clients are high performing business people with very limited time to exercise and think about menu planning or food shopping. Our approach is to focus on the most efficient and effective way to get their fitness and wellness goals—within the least amount of time possible. You do not need to be in the gym for an hour and a half to get the results you seek. Quite the contrary, we want to optimize your workouts when you are with us—or on your own—so you don't have to live your life around your workouts. We believe the exact opposite: we want to enable your exercise regimen to work around your life.
We fully understand that as the human body ages, it has additional challenges that need to be addressed from a training and conditioning perspective, and that is what we do well. We work with our clients to mitigate injury—both skeletal and muscular and optimize their performance, in and out of the gym.
Our unique set of services, combined and employed in the right quantities and combinations, produces exceptional results not commonly found in a "gym". We are a very unique facility with exceptionally trained professionals, here to provide truly personal training for each and every one of our clients. We respect the mind/body connection and offer a continuum of services to our clients for a truly customized training and conditioning experience.