About Us
NYC SOMA Trainer, Fitness Performance Coach & Chiropractic Doctor
ENERGY. WELLNESS. PERFORMANCE.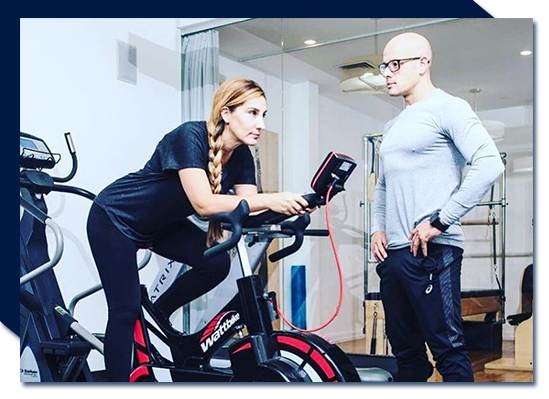 Whether you aspire to be an elite athlete or are looking to improve your level of fitness and wellness, KOOP Strength's highly trained staff will help you achieve your personal goals.
Our staff offers a thorough understanding of human anatomy, physiology, and kinetics in a highly personalized space for maximum comfort, privacy, attention and results.
By definition, KOOP Strength & Wellness is an acronym for Kinetics Optimized to Out Perform...and that's what we do with each and every one of our clients. In the spirit of these results our Founder, and exercise scientist Pete Kupprion brings to the wellness concept to life. With each workout, the goal is to gradually improve function, muscular balance and remove stress from the body. Pete studied Soma Training under the world-renowned osteopath, Guy Voyer, DO. Some of his specialties are ELDOA (spinal stretching exercises), myofascial stretching, and pompage (pumping of the joints to speed healing and recovery).
Combining the best practices from both the fitness and wellness sciences, we have created a fitness and wellness lifestyle brand that our discerning clients can come to when they want to achieve their goals. We fully understand that as the human body ages, it has additional challenges that need to be addressed from a training and conditioning perspective, and that is what we do well. We work with our clients to mitigate injury—both skeletal and muscular and optimize their performance, in and out of the gym.
Our clients get our undivided and professional attention, always. Our facility offers private showers/changing rooms rather than locker rooms and have multiple private training environments (pods) to ensure proper social distancing. We offer personal training/corrective exercise, as well as therapeutic massage solutions to improve efficiency of your overall fitness and wellness.
We hope to join you on your fitness and wellness journey towards your results